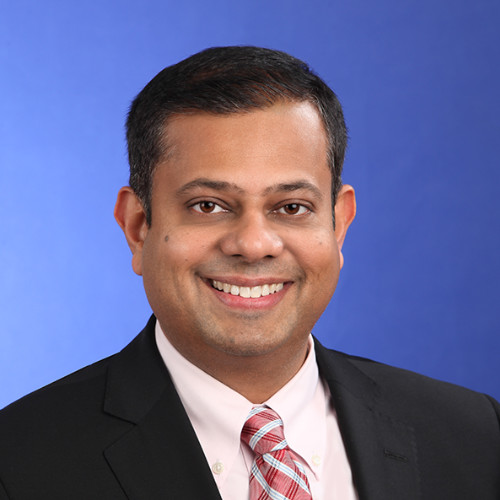 Sandeep Dani has associated with Canada InfoNet for over 4 years as a mentor. Being an immigrant himself, he is committed to helping the immigrant community settle and integrate within Canada. Sandeep is a risk management executive with 15+ years of experience and has been part of global insurance and consulting firms. He is also on the Board of iPartnerIndia, Canada a Canadian charity focusing on women empowerment and education of vulnerable children.  In this interview, Sandeep talks about mentorship as an opportunity to share his experience and give back to the community.
Why did you decide to become a mentor with Canada InfoNet?
Mentorship is something that I personally cherish and I continue to enjoy my 4-year association with Canada InfoNet.  The vision and mission of Canada InfoNet to help immigrants resonates with me and aligns with my values
Newcomers to Canada face integration challenges – on the cultural, social, and economic sides. As an immigrant to Canada, I have faced similar challenges and have had mentors who guided me.  I view mentorship as an opportunity to share my experience and give back to the community. Being a mentor has been a rewarding and learning experience for me.
Could you describe your early days as a new immigrant in Canada?
I remember landing in Canada in fall 2010 as a new immigrant with my wife and my 11-month-old daughter. Not having an extended family or friends in Canada meant that I landed in Canada having limited visibility on what to expect. Coming from India which is culturally and socially very different, we had to make adjustments to adapt to our new way of living.  Things that now seem a part of life (be it layering in winter, mowing our lawn or salting the driveway) were all new concepts back then. On the social front, the Halloween and Santa Clause Parade amused me and my family when we were first introduced to it.
It would not be wrong to say that I felt out of place for the initial few days; but of course, it did not take long for Canada and me to fully embrace each other.
Did you have a mentor when you came to Canada? Can you describe the experience?
I consider myself very lucky to have Ginnie as my mentor. She continues to be my mentor till date and has been instrumental in what I have achieved in Canada. Her mentorship started even before I moved to Canada. She was (and remains) my go-to person for any questions I have. Ranging from the work culture, social integration or getting accustomed to the Canadian weather – she taught me the foundational elements of what it takes to be a true Canadian.
I believe a true mentor can you give insights that will impact your lives for the better. I have benefitted from a great mentor; and has definitely influenced my decision to provide mentorship to others.
What advice would you like to give mentees to make the mentoring partnership more successful?
First of all, I would like to recognize and appreciate that seeking mentorship is the step in the right direction. The mantra to a successful partnership is a 2-way process. The true potential of the partnership can be achieved through a 2-way conversation. The mentees and the mentor both need to align on the mentorship objective, priorities and the areas where the mentees need both mutual goals.
I would urge all mentees to ask questions. There are no bad questions – and every question will in some form help you integrate and settle in Canada. Whether it is questions about what to expect in Canada, safe communities or about the job market in Canada – your mentor will try and help you to the extent they can.
What are your takeaways from mentoring new immigrants?
Mentoring new immigrants has been a fantastic experience. I have learned as much from my mentees as I have tried to give back to them. My mentees have immigrated to Canada, from various parts of the globe; and I have found my interactions with them to be equally enriching; learning from their experiences and the diverse culture they bring to Canada.
I am happy to see today that many of my mentees have settled well and are working for large corporates and consulting firms. I fully attribute their success to their hard work, ability and being able to maximize the potential of the mentorship partnership.
Are there any other aspects of mentoring partnership that you would like to highlight?
I would sum it up by saying that the mentoring partnership may be a one-time process but benefits of mentoring last a lifetime. As I mentioned earlier, I still continue to be benefit from the learnings and experiences shared by my mentor.
The virtual platform created by Canada InfoNet makes it convenient to interact with the mentees and share documents as required. I would like to thank Canada InfoNet for creating this platform that enables immigrants to settle and integrate in this fantastic country called Canada.
Can you give 2-3 tips for newcomers on how they can make immigration to Canada a success?
As one of my executive leaders had advised me, it is important listen – adjust – and adapt as part of the immigration and integration process. My key tips would an effective integration would be:
Ask for help where required: Canadians are wonderful people and you would be surprised how many people would go out of their way to help you.
Expect the unexpected: Notwithstanding the level of advanced preparation and planning; immigrating to a new country and integrating with a new culture is always going to throw up surprises and challenges. Do not feel let down by these occasional surprises. I can assure you things will even out in due course.
Don't forget to give back: As you settle in Canada, please try to give back to the community in your own preferred way. There are individuals out there who would need your help and would benefit from your experience.
Enjoy the mentoring journey as you meet new people, share new experiences and achieve newer heights.