Since 1947, JVS Toronto has been giving the power of employment and improved learning to over 21,000 individuals through career, employment, and educational and vocational assessment services in Toronto and York Region. As the lead partner for Canada InfoNet, JVS Toronto manages the overall delivery Canada InfoNet services and staff .
Ometz, located in Montreal, Quebec, provides employment, immigration, school and social services for newcomers to Canada. For Canada InfoNet, Ometz offers participants with their resume builder online resume writing course and the French language Job Search in Canada modules.
Located in Toronto, Ontario, Magnet is a not-for-profit social initiative co-founded in 2014 by Ryerson University and the Ontario Chamber of Commerce to address unemployment and underemployment for youth and immigrants to Canada. As a Canada InfoNet partner, Magnet connects participants to job opportunities using their on-line job matching platform. Unique features of the platform include a dashboard showing real-time supply and demand of employment opportunities locally across Canada.
Located in Ottawa, Ontario, OCISO is the largest settlement agency in Eastern Ontario. They provide settlement and integration, multicultural counselling, act as a multicultural liaison, English language instruction and career mentorship to newcomers to Canada. For Canada InfoNet, OCISO arranges mentors and facilitates occupation-specific mentoring in both English and French.
OTEC is an independent, not-for-profit Training, Consulting, and Workforce Development organization that delivers innovative, high quality solutions for the development and growth of a professional, skilled workforce. They offer facilitated, online, blended learning, or custom-built solutions ensure OTEC has an option suited to any business or organizations needs For over the past 10 years, OTEC has been helping financial services organizations develop the skills of team members to ensure consistent and excellent service is provided to all corporate and retail customers.
TRIEC believes that when immigrants prosper, we all do. They help employers make the most of the Greater Toronto Area's (GTA) culturally diverse workforce, and immigrants connect to employment that fully leverages their skills and talents. TRIEC does this by partnering with organizations from across all sectors in the GTA, because they believe a collaborative approach achieves the greatest impact. TRIEC delivers the Getting Hired In Canada and Achieving Success eLearning components of Canada InfoNet to participants through the TRIEC Campus while engaging employers in the program through webinars, online mentoring and connections to immigrant talent.
Funded by the Government of Canada, Planning for Canada is a free pre-arrival service that helps economic and family class immigrants prepare for life in Canada. Planning for Canada provides information, resources, and contacts to help immigrants succeed in Canadian workplace and community.
Planning for Canada offers: – Full-day sessions focused on what you need to know and where to find more information. – Personalized planning sessions on your career and settlement goals. – Connections to key Canadian organizations for additional pre-arrival guidance and support. – Access to specialized online information sessions. – Planning for Canada refers its clients to Canada InfoNet for additional pre-arrival employment supports.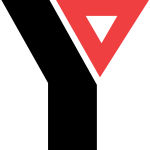 Next Stop Canada is home to two online pre-arrival programs delivered by the YMCA of Greater Toronto funded by Immigration, Refugees and Citizenship Canada (IRCC). These programs offer free online services and support to those who have received approval from IRCC to come to Canada. Next Stop Canada prepares you for immigration by providing you with meaningful personalized settlement information about Canada. With this knowledge you will be able to make more informed decisions prior to your arrival. We are dedicated to helping you adapt and integrate into Canadian society.
Active Engagement and Integration Project (AEIP)is the first overseas initiative of S.U.C.C.E.S.S. which provides free pre-landing services to support the settlement, adaptation and integration of individuals moving to Canada. Funded by Immigration, Refugees and Citizenship Canada (IRCC), AEIP aims to facilitate smooth transition for newcomers to Canada by providing services that promote community and labour market engagement prior to their departure. As of March 2017, AEIP has been serving Atlantic Immigration Pilot (AIP) candidates.
Everyone comes to Canada for different reasons. Because they've lived it too, Scotiabank StartRight® Program1 for Newcomers was created to help make the transition easier. Whatever your banking needs are, Scotiabank can help you become better off. And maybe make Canada feel more like home.